Liverpool Sound and Vision Rating 8.5/10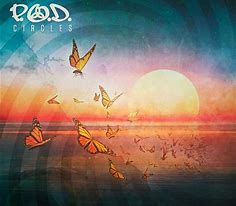 Fashion, like conscious rebellion, goes around in Circles, what is popular and considered absolute authority one day, is rebutted and rebuked until a new generation comes along and finds their sympathies firmly entrenched with an older thought, old clothes, new perspective.
What is fashionable today somehow becomes a renaissance figure tomorrow, the resurgence in popularity that comes along is to be expected, but not always one that surfaces against the tide of expectation and delivery. It takes a genuine thought of speaking out between the old and new and ploughing a path less visited in which to grab the attention of those you wish to have by your side for the battle ahead.