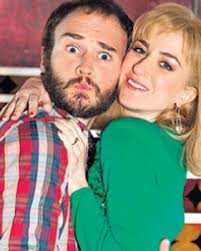 Liverpool Sound and Vision Rating * * * *
Cast: Oliver Lansley, Katherine Kelly, Angela Lonsdale, Tony Pitts, James Wilby, Don Gallagher, Adam Garcia, Simon Callow, James McArdle, James Floyd, Jonathon Kerrigan, Perry Millward.
The lives of those that make us laugh are often beset by some inner lingering sadness or conflicting turmoil. So it seems is the absolute truth to the life of Kenny Everett, a man who had his fingers on the pulse of a nation before they realised he had whipped out his musical comedy stethoscope and asked them to giggle.