Originally published by L.S. Media. January 31st 2012.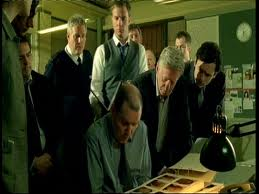 L.S. Media Rating ****
Cast: Rupert Penry-Jones, Phil Davies, Steve Pemberton, Claire Rushbrook,
If you are a fan of the whole historical story of Whitechapel, the abundance of dark characters that litter and parade through the East End of London's dark and dismal past like a proverbial Mister Hyde to the City and the West End's Dr. Jekyll, then the modern detective story of Whitechapel and its mismatched team of detectives is just the return you have waited for.