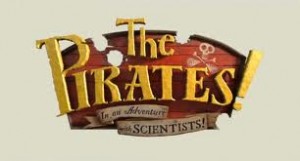 Originally published by L.S.Media. April 15th 2012.
L.S. Media Rating *****
Cast: Hugh Grant, David Tennant, Imelda Staunton, Salma Hayek, Martin Freeman, Lenny Henry, Brendan Gleeson, Brian Blessed, Russell Tovey, Ashley Jensen, Jeremy Piven.
So the truth is out, Queen Victoria was a lover of fine dining of exotic endangered animals including panda bear. Charles Darwin looked suspiciously related to his manpanzee Mr. Bobo and pirates are just as nice and thoughtful, well-spoken people who plunder their way across the high seas only because there is a shiny trophy at the end of the year. At least this is how it works in the utterly absorbing world of Aardman Animations and the world of stop-motion film.