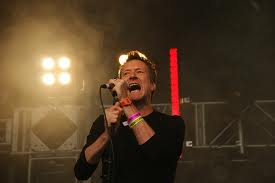 Originally published by L.S. Media. May 11th 2012.
L.S. Media Rating ****
When Blancmange were last in Liverpool, the Lancashire duo had just released the excellent Blanc Burn, their first new studio album in 26 years.
It was with great sorrow that keyboard player Stephen Luscombe couldn't be there on the night then and was with greater despondency that he couldn't be there again for the band to celebrate Blanc Burn being released as a special vinyl edition. However Neil Arthur is a consummate professional and has the air of a man who has the desire to prove that nothing will stop a show, even when one of your oldest friends is missing from an excellent show at the Liverpool O2 Academy.