Liverpool Sound and Vision Rating 9/10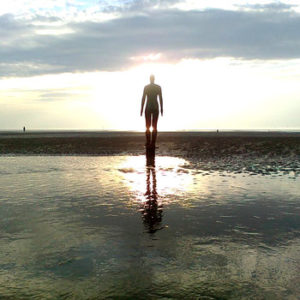 You don't always need words to capture a soul's delight. An image, a photograph that they have taken and shared with the world is more than enough to understand their joy, the resonance framed in a single blink of the eye is enough to sing songs that require no expression of lyrical emphasis. It is a rare feat to be so human, to summarise a feeling in the realm of what you so succinctly in the power of the instrumental; that is simply, enormous.
John Chatterton's musical expertise has never been in any doubt, the weight of importance he puts into his guitar playing is arguably, and without favour, amongst the highest you could possibly hope to hear, not only does he capture a feeling, he makes his dance as if bathed in the spotlight of the theatrical glare; to try and put words to the notes that he places his accent upon is as impossible as placing a sentence in between Mike Oldfield's own impeccable stamp of music.
Sandancer comes out of nowhere, the understanding of the portrait as brushed down on canvas is as acute as seeing a photograph which breaks your heart because of its beauty, you know how it influenced the musician to see what they see but you can never truly focus your attention on that detail yourself; in the intricacy of John Chatterton's Sandancer, what you have to let the music do is just guide you, let it play with your imagination and hope to visualise your own response; your own aching muscle in your chest ready to burst.
There is always room for the instrumental in life, sometimes it is better to know when to be quiet, that the words, the utterances of expression and the often idle exclamation are just not needed; all that you need is to enjoy, sit back, reflect, no words spoken.
A three minute track in which arguably there is only majesty to be heard, an example of listening for the pipes of the heavenly!
Ian D. Hall