Liverpool Sound and Vision Rating 9/10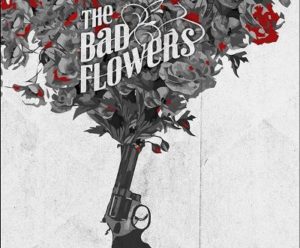 Pink Floyd got it spot on in their 1973 song Time from their opus Dark Side of the Moon, we miss the noise of the Starting Gun and find we have no one to blame but ourselves for the missed opportunities and the chance to rock the world with our energy.  
It is never enough to relish the days when music was somehow gigantic, when in many cases it was the be all and end all of everything, now we are able to see music in a different way, an album like the  Starting Gun is that memory of what the two states of being can achieve, big, beautiful, more passionate that a night in a loved one's arms but also one that is honest enough to offer a sense of memory to the occasion, one that does not dress itself up as anything other than true to itself and its beliefs.
Tracks such as the opener Thunder Child, Rich Man, Let's Misbehave, Who Needs A Soul, Be Your Man and City Lights exemplify the bond between The Bad Flowers and bands such as Whitesnake and Thunder, between the hell yeah rock with Blues undertones and the smash the wall down electric feeling of complete passion. It easy to walk the walk but to ask questions, to knock down walls, to hit the high note and the low bass defining moment when talking the talk, that takes more than skill, more than perseverance, it is the hallmark of music genius coming out of every pore of Karl Selickis, Tom Leighton and Dale Tonks.
The Bad Flowers have heard the Starting Gun, the pistol in the hand of the adjudicator and have looked down the track to the finishing line, one in the far off distance, on that looks odds on to have this Midland's band leaving many in their wake for years to come.
A terrific album, one of Blues and Rock combined in a temperament of inspired grace and sweat flying off the stage and the music player of choice, the Starting Gun misses so many of us, it is time to listen and anticipate the bang to come.
The Bad Flowers release their debut album Starting Gun on February 16th.
Fans in the Northwest can catch The Bad Flowers in support of Jared James Nichols at the Manchester Club Academy on Sunday 25th February or at the Chester Live Rooms on Tuesday 6th March.
Ian D. Hall