Liverpool Sound and Vision Rating * * * *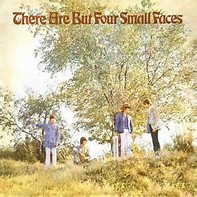 It is a task that not even the once King of Ephyra would have considered a viable option in return for rolling a large, round stone ball up a hill and trying to balance it before it fell down the other side and Sisyphus smacked his head in frustration; such punishment is cruel, unusual and points the way to the unwary and the innocent to be aware.
To listen to a re-issue of a popular album is generally one that can make you feel understandably reticent to feel your way past your initial thoughts when you may have come across it the first time, that special moment which is invariable so beautiful that you could desire no other for a while. The re-issue more than often not also is just another way to introduce the band concerned into the wallets of the consumer, a few added extras, the possibility of an obscure track thrown in for good measure and a snippet of an interview placed at the end, just in case you want to switch off once the songs have introduced themselves to you for a second time.
This is not the case with the re-issue of the American version of There Are But Four Small Faces by arguably the most underrated English band of all time, The Small Faces. What the listener is confronted with here is a chance to bang the drum for a foursome, three of which are sadly no longer with us, to who should be looked upon as a British institution that rivals The Beatles, The Who, The Rolling Stones and The Kings in terms of musical cool and influence across the board.
It is surely criminal to think of The Small Faces as anything other than pioneers and it is with the edge of a dichotomy that the U.S. release is one steeped in the sadness that like The Kinks, the quintessential British feel to songs such as Up The Wooden Hills To Bedfordshire, I'm Only Dreaming, Here Comes The Nice and the two classic tracks that didn't appear on the original British release, Itchycoo Park and Tin Soldier, are statements to failing to understand in part just how The Small Faces failed to gain any sort of momentum across the Atlantic.
There Are But Four Small Faces, an apology if you like from our American cousins for not grasping just how vitally important and influential Kenney Jones, Steve Marriott, Ronnie Lane and Ian McLagan are to the history of British Pop and Rock. There Are But Four Small Faces, but those four faces are still shining beautifully today.
Ian D. Hall