Liverpool Sound and Vision Rating * * * *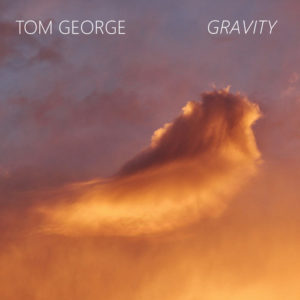 Gravity will always do its best to keep us firmly in our place; its function is to stop reaching out beyond our sphere and arguably play with our hopes, our aspirations, gravity keeps us grounded; however gravity can also be fooled, it can be given dignity by those who find a way to harness its energy and who can teach it to sing with bright sedateness and not insignificant magnitude.
For Tom George, Gravity is a place rather than a sense or a grounding, it is an album in which respect comes across from the heart and yet it shares one key element with its universal big sister, it is a natural phenomenon, one that deserves the dignity and magnitude of its place in the world.
The album is gentle yet hard hitting, like a scene from a film set in the pioneering west, the beauty of the scenery, of the natural and the epic are all there, but they harbour in the bushes outrage, vastness and the enormity of the spirit that is needed to survive, to understand, to live. The pioneer is always the one that finds the way to express their thoughts and Tom George is a man of conviction, like all his opinion matters, he has just found a way to put them down with sweet resonance in his voice and the sentiment of the determination to get the message across with honour.
In songs such as Hobo Clown, Still Waters, Away From The Town, See The People, the eternally beautiful Don't Hide Your Light and Lover's On Fire, Tom George finds a place to offer solace, a sanctuary against the tide that gravity swells within. Tom George does not offer a bolt hole to escape the ravages of the planet's dysfunction but instead provides a more substantial shelter, a permanent reminder that asylum comes with a price, that you must at some point confront what ails you and the world that it surrounds.
A very beautiful album, a sense of absolute and belief strides through it, Gravity is serious, incredibly well presented and gentle where it needs to be.
Ian D. Hall