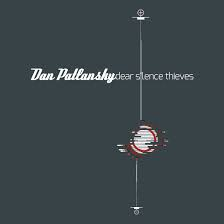 Liverpool Sound and Vision Rating * * * * *
Respect can come in many shapes and forms, some deservedly more so than others and in Dan Patlansky, respect arrives in abundance and leaves the same building swaying under the enormous adulation that has been heaped further still on the Blues guitarist from South Africa. That weighty expectation is further enhanced by the release of the stunning and outrageously gifted latest album Dear Silence Thieves.
Whilst enjoying the silence may seem odd to many, it is but the prelude, the tension building release of hopeful anticipation that carries stillness to its inevitable resounding and desire impacted crescendo. Silence is not to be taken for granted but also suppression should never be supported and in Dan Patlansky's album, suppression of any kind is taken out the back door, shown the way out and admonished with a vengeance for having the temerity to dare suggest otherwise.
When music behaves like poetry, when the language of the electric guitar delves into the realms of the modern day bard, not constricted by unapproachable forms and dictated mute stares, then the music soars to great heights, and that is exactly what the listener gets in Dear Silence Thieves, the great height, the mountain ready to be conquered, the art of a great song multiplied over and over again.
Aided and abetted by Clint Falconer and Andy Maritz, with additional string arrangement by Theo Crous, the album grabs the listener by whatever happens to be in the way and plumbs the depth of Blues emotion but with gracious Rock understanding. Tracks such as the crunching Backbite, Windmills and the Sea, the lyrically brutal but overwhelming Your War, Feels Like Home and the craftsmanship of Fetch Your Spade all reverberate with the power of determined ambition and quiet studious repose.
Dear Silence Thieves has the feel of a love letter penned to fans but with detractors firmly in mind. This is a man who has opened up and bared his soul on this album and it is one in which to experience fully and without discourse, one in which to leave whispered conversations behind until the end, then all that is needed is a gentle nod of approval, for silence speaks louder than words.
Dear Silence Thieves is released on 27th April 2015. Dan Patlansky will launch the album in a special showcase concert at London's Borderline also on Thursday 27th April. Tickets for the gig are priced at £17. Tickets are available from the 24 hour Box office on 0844 4780898.
Ian D. Hall