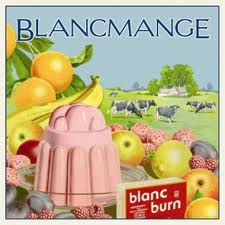 Originally published by L.S. Media. February 26th 2011.
With other bands from the 80's pop scene making waves with talks of come backs and releasing new albums for their fans in what can be seen as a blaze of glory, there is one band that has quietly been going about its business and creating a new album that stirs the desire for the Synth Pop era that they were at the forefront of at the time.
Blancmange gained a reputation for their style of recording great, memorable songs and even covering tracks by Abba's The Day Before You Came to great critical effect.
Now Neil Arthur and Stephen Luscombe have produced their first album in 26 years and even by their high standards it is something of a stunner. Blanc Burn kicks off with By the Bus Stop @ Woolies, a seemingly brilliant pastiche of songs that have permuted the charts in the last few years but all the while retaining the humour and dry wit of true northern sensibilities that allows them to knock the style perfectly.
The album contains tracks as diverse as they are brilliant, amongst them the threatening Ultraviolent and The Western, the latter featuresthe excellent Pandit Dinesh on percussion and for a while the twosome that have carried the band through four albums and the best part of thirty years feel more than the sum of its parts.
It is Neil Arthur and Stephen Luscumbe though who as writers, musicians and creative minds behind the album that makes Blanc Burn stand out as a new renaissance in Synth Pop. No longer bound by the constraints of 80's technology the band can once more count themselves as pioneers of a new, innovative wave that could see a return to a style of music that is fresh and exciting.
Ian D. Hall